LIBRARY SPACE
---
Library Service Desk
The service desk (circulation and referencing) is located on the library's 3rd floor. Staff and students can borrow and return library collections/items at the library circulation desk. In addition, the library service desk also provides collection and database inquiries, data lines, umbrella borrowing, and any library-related issues of advisory services.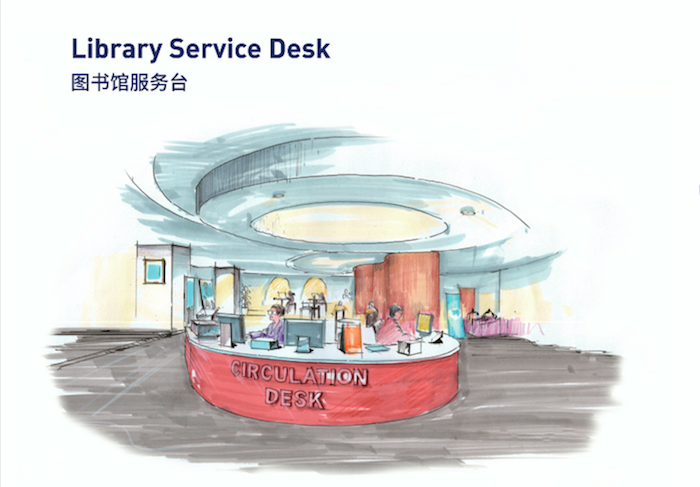 Learning Commons
The learning commons are located on the 3rd, 4th, 5th, 7th, 8th, and 10th floor of the library. Sofas and study tables are located in the Learning Commons. Tens of thousands books are shelved in the Learning Commons to support learning, teaching and research. A number of popular magazines and newspapers are also provided for leisure reading and relaxation.

Mobile Phone Zone
Library mobile phone zone is embedded in learning commons. Comfortable sofas and chairs are located in this area. The mobile phone zone room features make it easy for students to make and receive calls without affecting/disturbing others in the learning commons areas.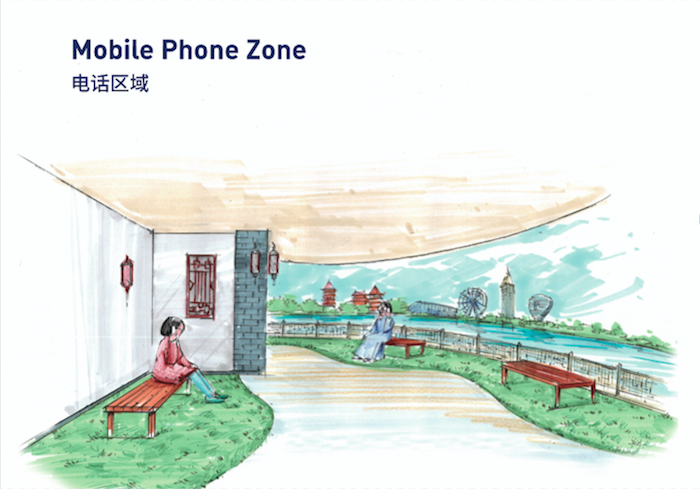 Multimedia Area
The multimedia area is located at the center of the library's 3rd floor, 18 DVD plays are available and open for all to use. Each desk has 1 DVD player and 1set of headphones; you can enjoy your DVD time here.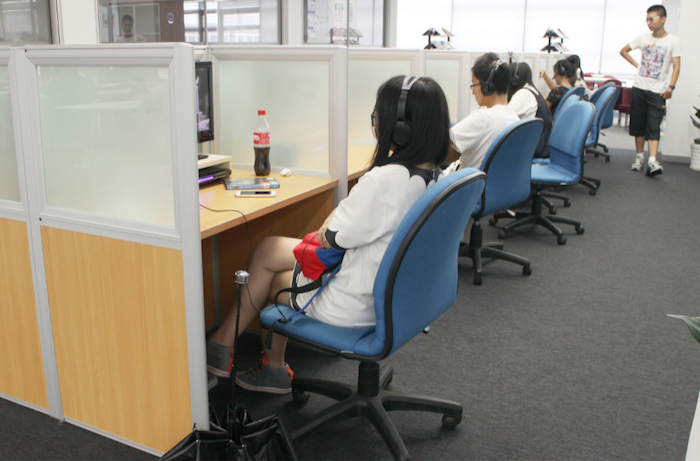 Food, Drink and Discussion Area
The food, drink and discussion allowed area is located on the 6th floor with relax furniture. This is the only area where food is allowed in the library. It is also a popular area for students to have their teamwork and meeting for discussion.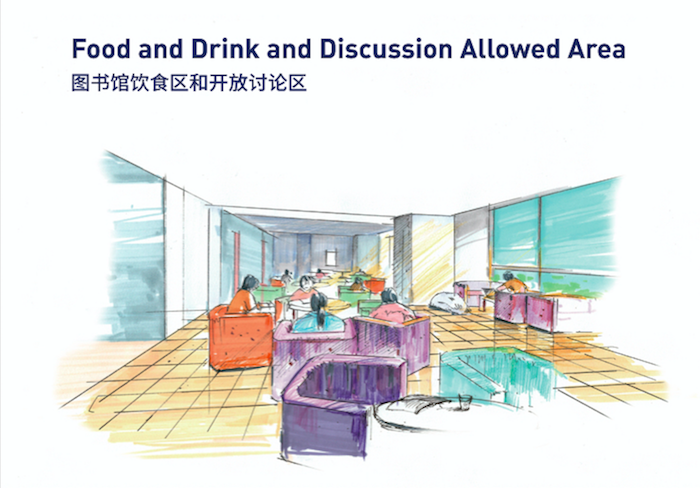 Interactive Commons
Interactive commons in room 830 is furnished with comfortable seats for cooperative group work.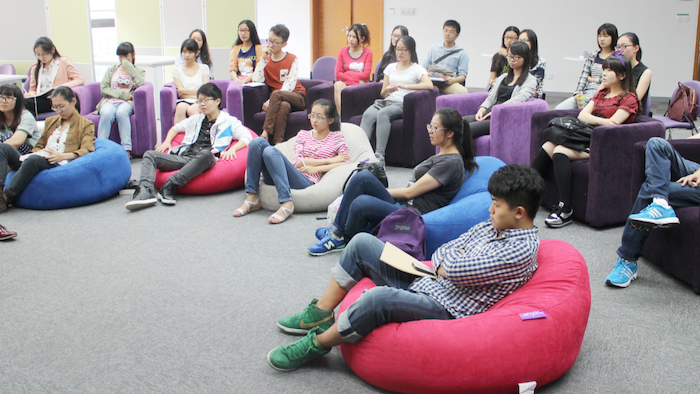 Regulations and Rules
Interactive commons is for discussion purposes.

Room shall remain closed during use. Students are not allowed to lock the door expect the library staff.

Readers may not move tables and chairs into or remove them from interactive commons. Keep the room in a neat and orderly condition.

No eating and smoking are permitted in this room.

Please do not leave your personal belongings in this room anytime when you are away from the room. The library will not be responsible for any loss or damage of goods or property left by any persons.

Interactive Commons will be cleared by Library staff every day. Any personal items left in this room will be taken to the circulation desk on the 3rd floor.

The library reserves the right to book the room as related activities venue.
Library Magazines Zone
Please be kindly noted that both of the current periodicals and bound journals are only allowed to be read within library!
Level 4 - Library Current Periodicals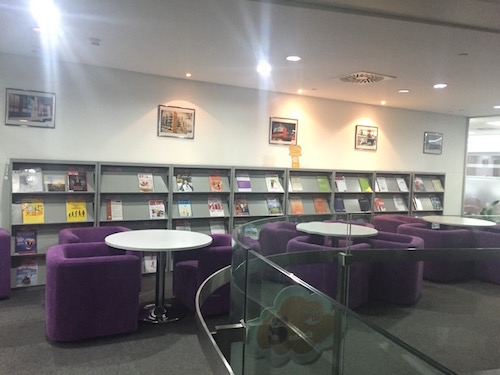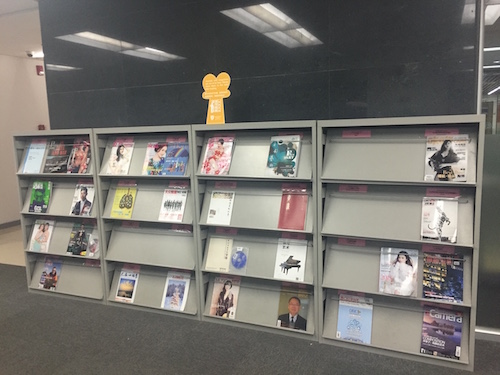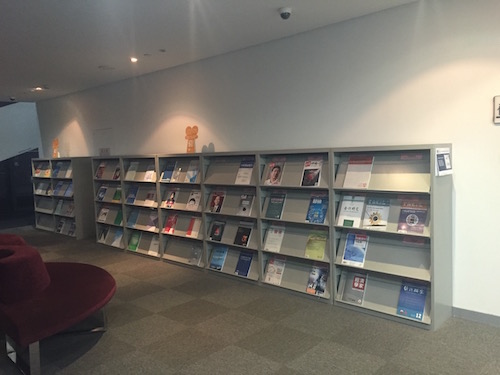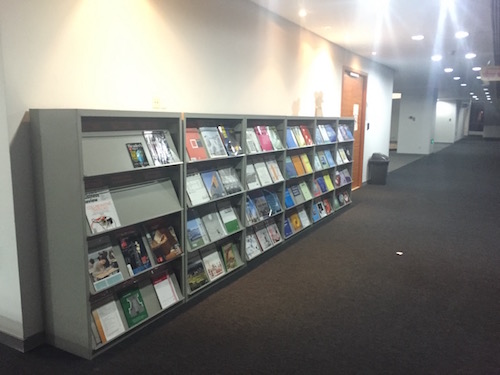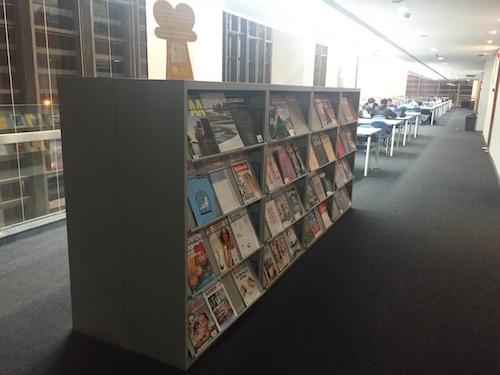 Level 7 - Library Bound Journal (Location Map)