Gifts from Industrial Design for the busy final week in library
13 June 2018, Wednesday, 10:21 Exhibition Viewed by: 1256 times
6月初夏,西浦进入了紧张的考试周,每日图书馆门前总有行色匆匆、进进出出的复习大军。不知匆忙的你,是否发现图书馆一楼及三楼的"发光"展柜里已悄然更换了主题。
In the early June, XJTLUers are working on their final exams of this semester. When students walked around the library, hope they might recognize that the showcase owns its typical exhibition.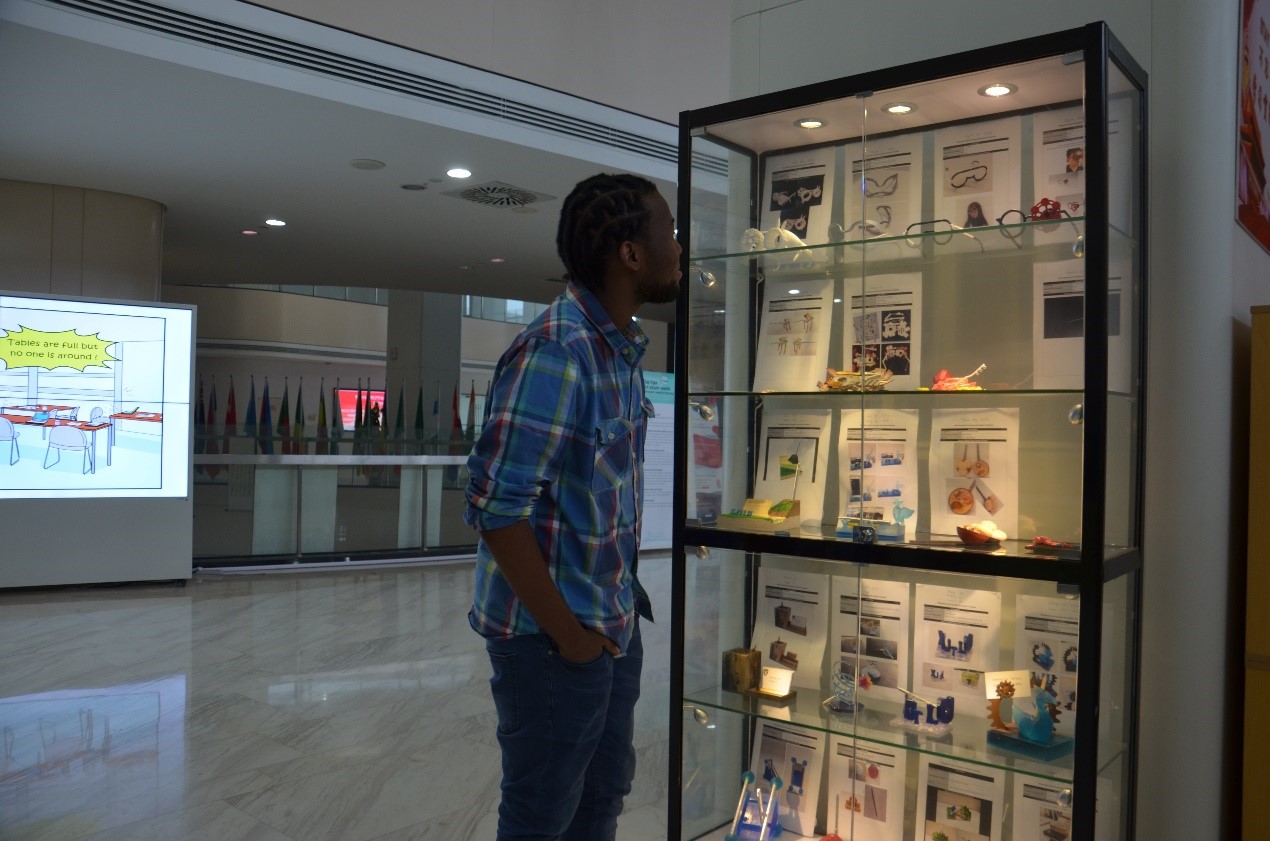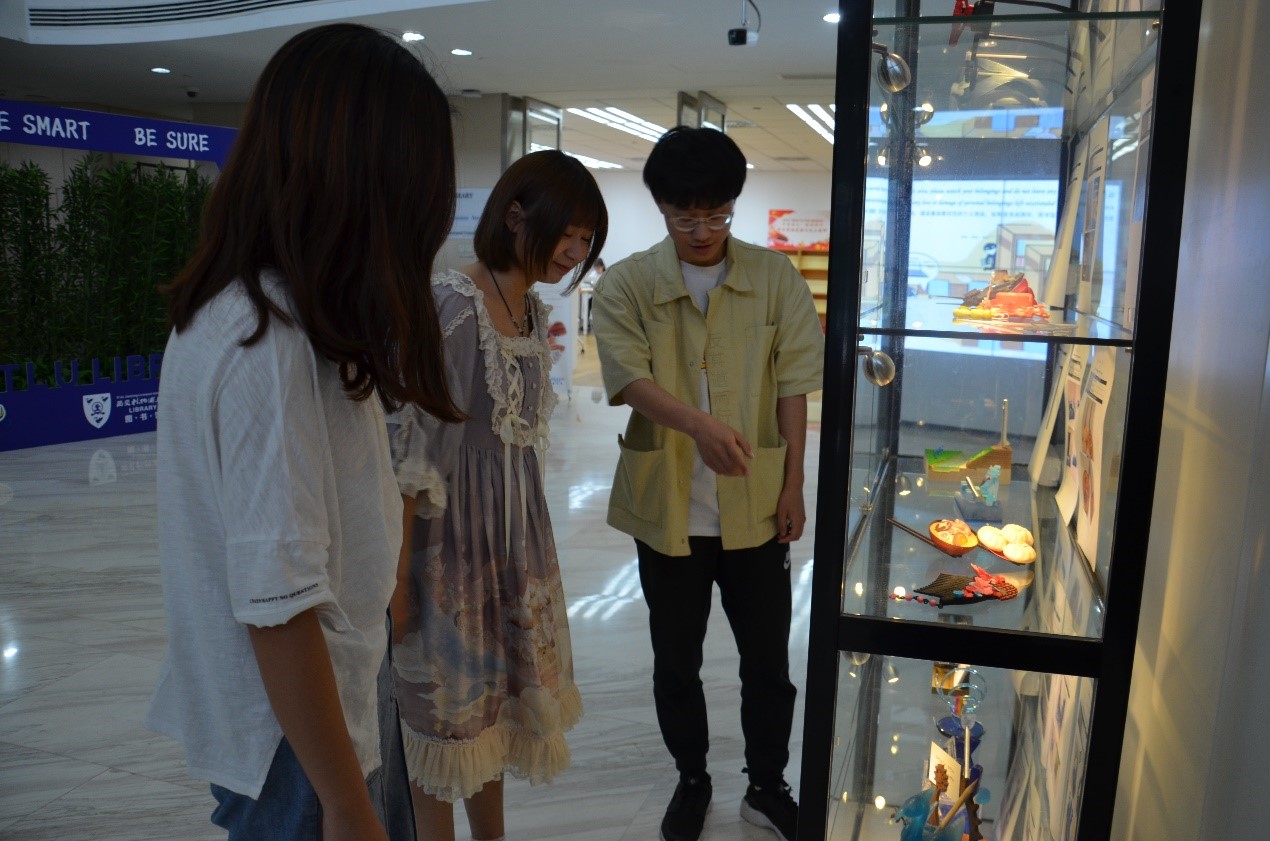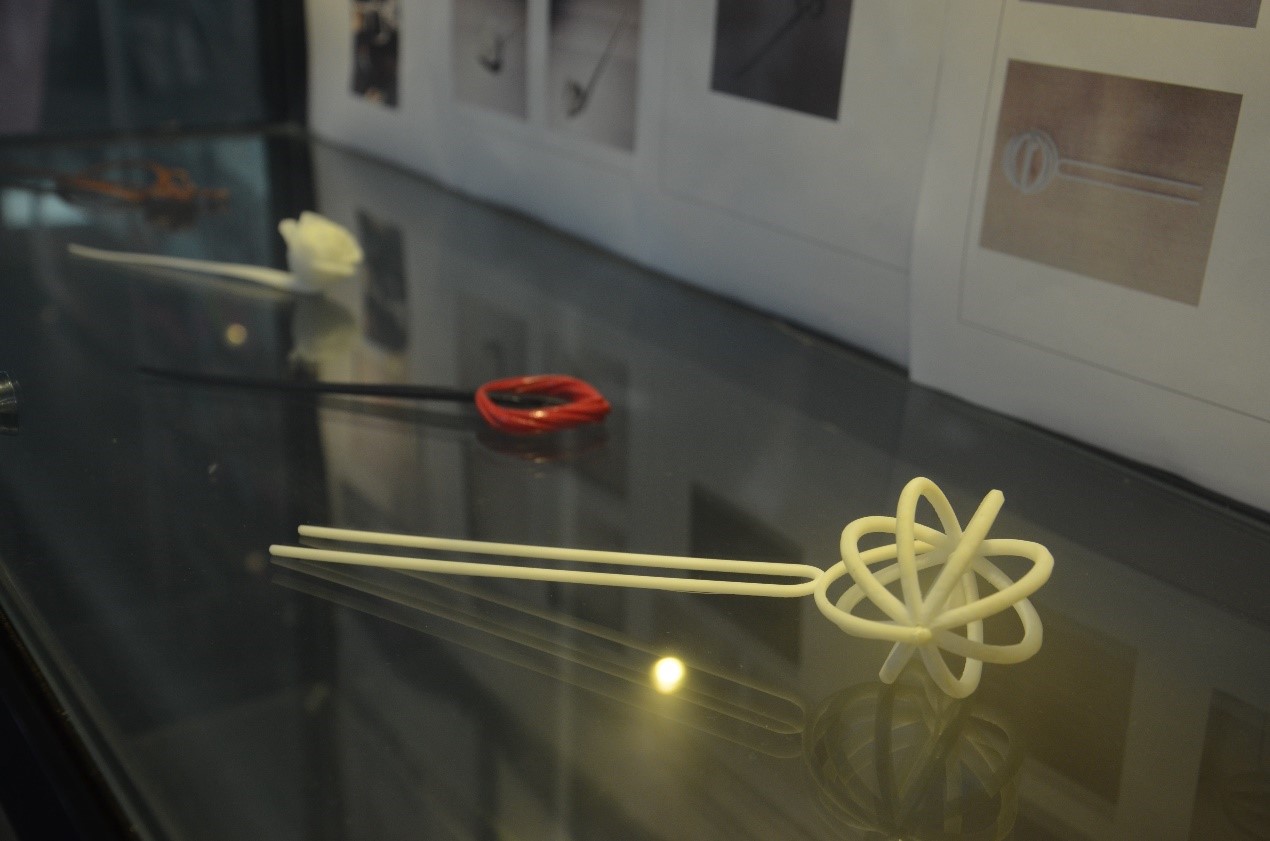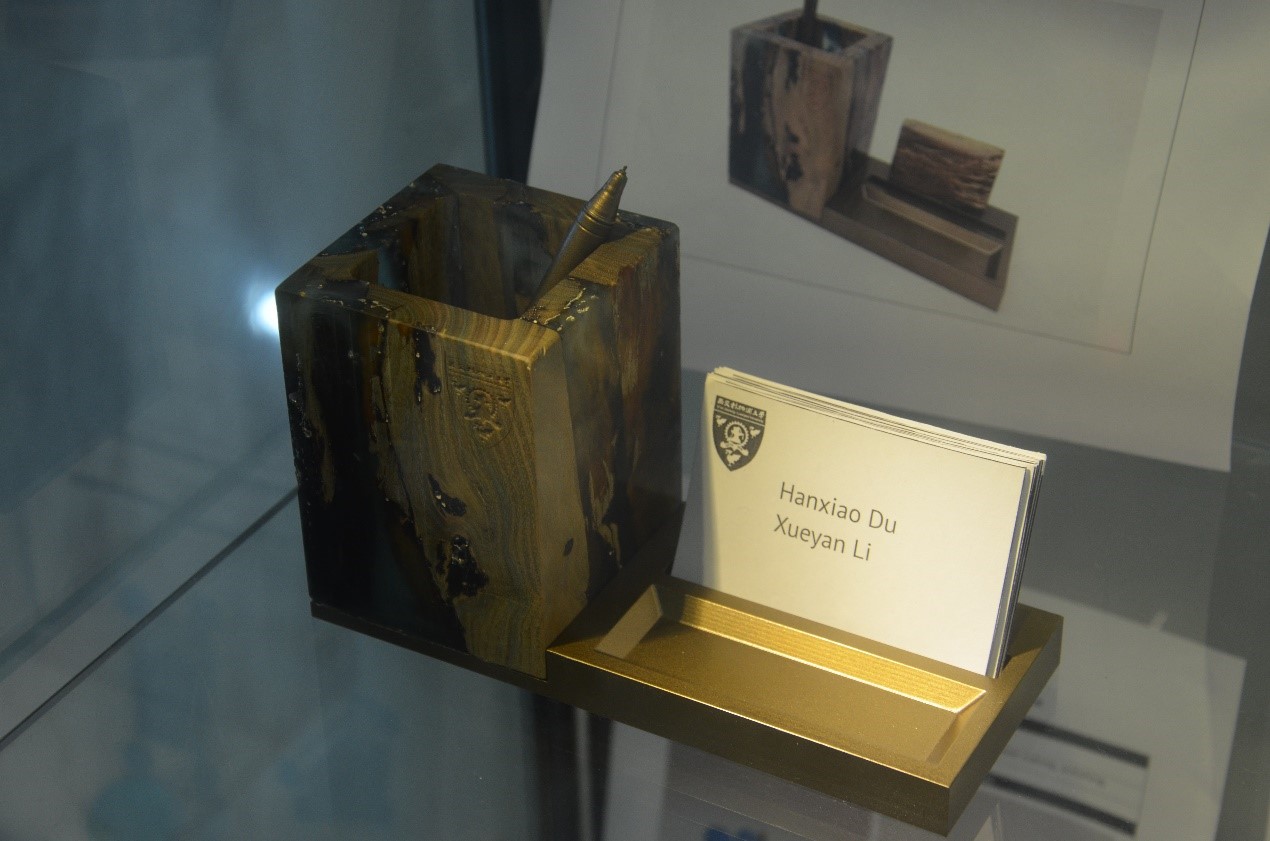 这次展览由西浦工业设计系大三的学生们带来的设计成品组成,这些设计作品都来自他们本学期的课堂——可制造性设计课程。该课程主课教授孙捷副教授介绍道:"在这门课程中,学生需要思考产品设计概念到制造程序的合理转换,其中包括3D打印技术、切割、铸造、打磨等制造工艺,与此同时学生还需要考虑制造产生的成本问题,最终得出最佳的产品方案,并手工制作产出。"通过择选,数十件设计样本分别展示于图书馆一楼主入口大厅及三楼服务台旁。
All the exhibits are provided by Y3 students from Department of Industrial Design, and they designed them for the course called 'Design for Manufacturability'. Prof. Sun Jie introduced that in this modular, students need consider how to transform their design concept to manufacturing process, how to use 3D printing, cutting, casting, and milling in their design projects. Meanwhile, they still need to think about the cost of the manufacturing processes, and then they might choose the best way to present their ideas and make them out. After seriously selecting, tens of design samples have been shown in XJTLU library.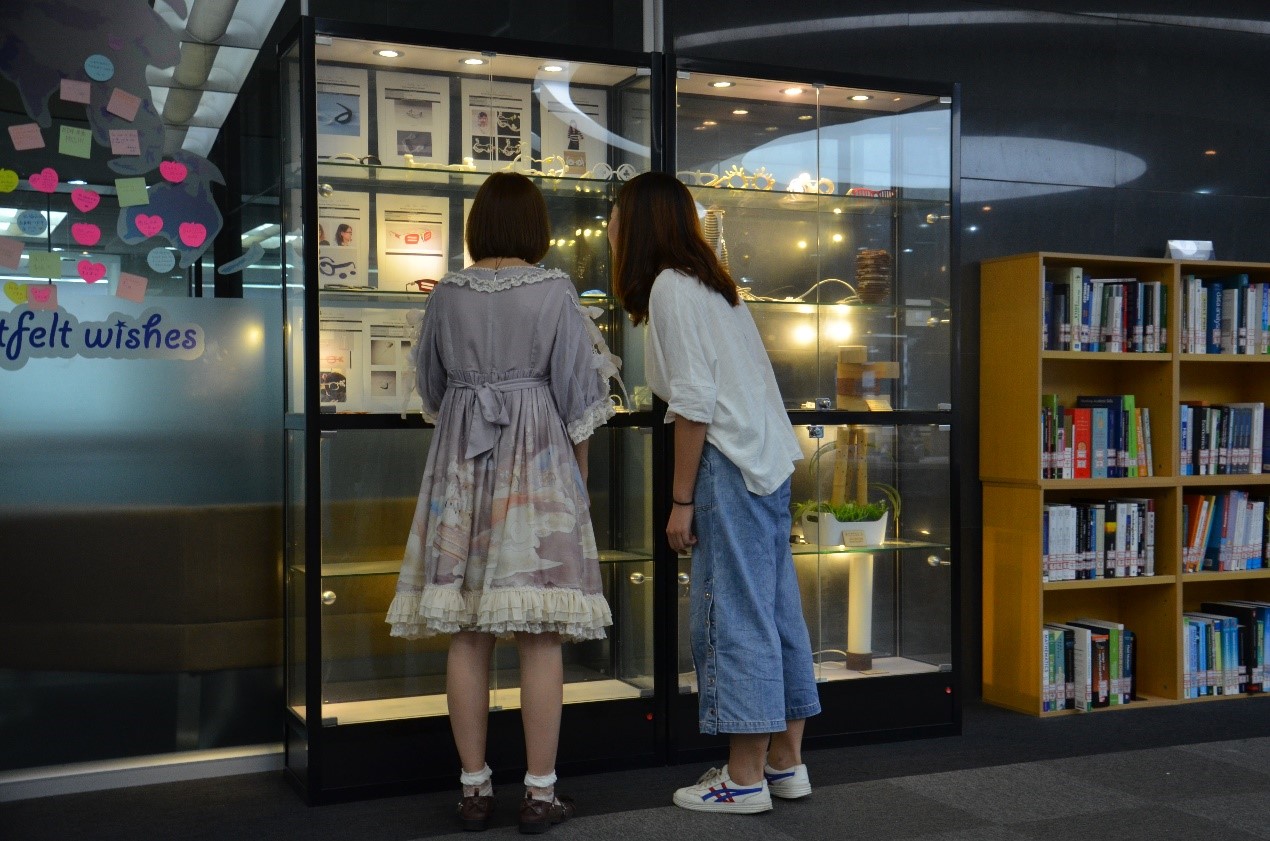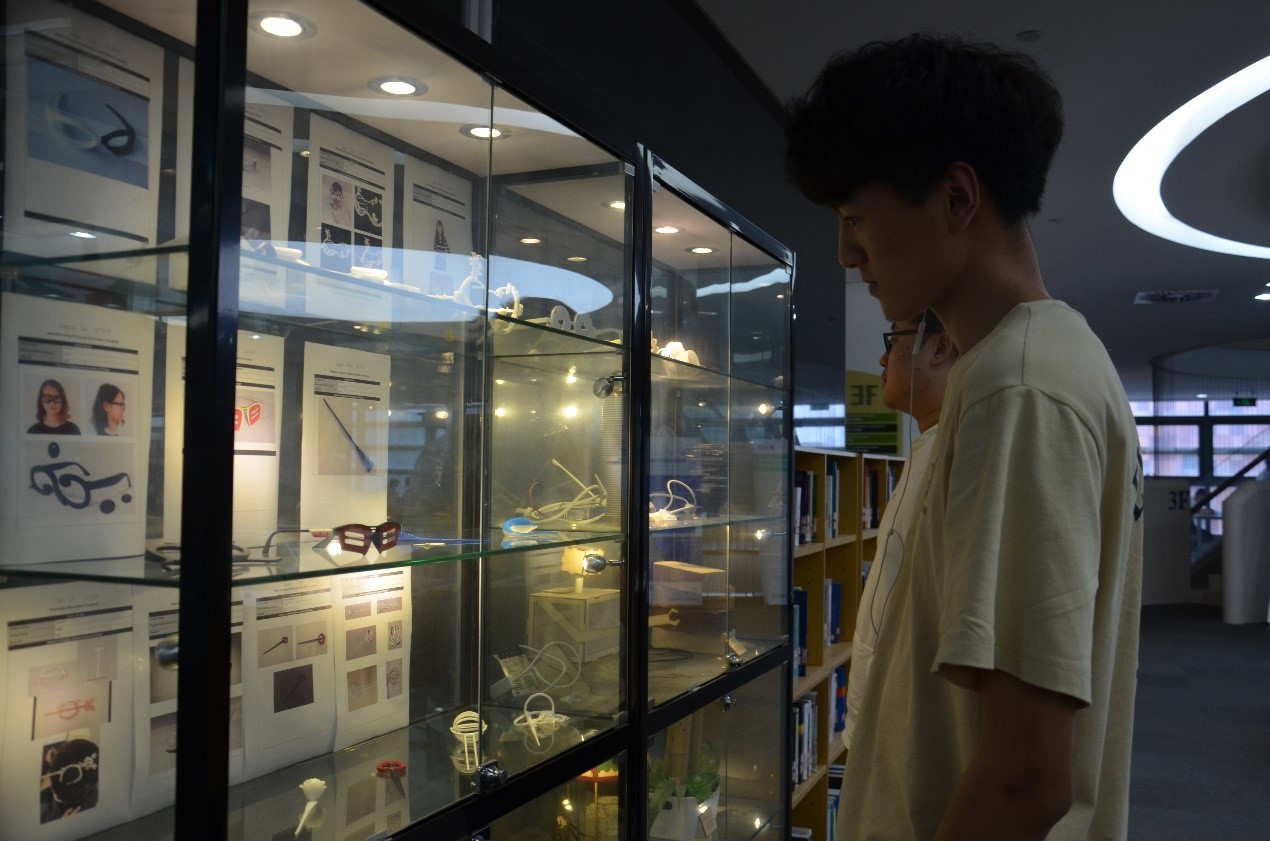 工业设计系大三学生胡行健、王琪瑶、邱耘丹皆有作品参与此次展览,回顾本学期课程及产出,他们表示"这堂课让我认识到了很多不同的制造方法,对于未来我们设计出来的产品的制造提供了参考与思路" 。同时,对于此次与图书馆展览的合作,他们也非常欣喜,"我们的作品能够在图书馆里展出,让更多老师和同学们看到真的非常开心和荣幸。这不仅是对我们努力与能力的认可,还是鼓励与激发我们之后做出更好作品的动力",而其中胡行健同学似乎得到意外惊喜:"有一位同学看到了我做的3D打印眼镜后,还问我有没有可能再做一个给他送朋友,这样的反馈让我觉得还是蛮有趣的。"
After reviewing the exhibition, Hu Xingjian, Wang Qiyao, and Qiu Yundan, Y3 students form Industrial Design, pointed that 'The modular makes us know various manufacturing methods, and it will help us think the relationship between design and manufactory in the future.' Meanwhile, they are also very excited about the cooperation with XJTLU library. 'It is honored that our projects could be presented in the library and it encourage us to design more interesting projects.' Hu Xingjian seems also earn his own surprise, 'One of visitors shows his interest on my 3D printed glasses and he asked me to make another for his friend, and it cheer me up.'