2018 Autumn Book Fair Came to a Successful End
5 November 2018, Monday, 11:37 Library Event Viewed by: 141 times
10月23日至25日,为期三天的2018秋季书展活动在图书馆三楼南面学习大厅举办。现场布满了各种学科的外文原版学术书籍,吸引了许多师生前来看书选书。举办此次活动旨在为师生搭建与出版社、进出口商以及图书馆馆员之间的交流平台,提供更多的学术服务支持,深入了解各学科对于教学资源和学术服务的诉求,并着力推进馆藏资源在各学科之间的平衡,确保充分地涵盖到西浦所有学科。
The 2018 Autumn Book Fair was held at the South Study Hall, the 3rd Floor of the Library, which lasted for three days, form October 23rd to 25th. There exhibited all kinds of original foreign-language academic books and had attracted lots of faculties and students to the fair to read and select books. Holding this activity aims to build exchange platform for faculties and students with the press, book vendors and librarians, to provide sufficient academic support and more insight into the various disciplines for teaching resources and academic services. The University Library strives to promote the balance of collection resources between various disciplines, ensuring all disciplines are adequately covered.
本次书展是集中国图书进出口总公司、中国科技资料进出口总公司、中国教育图书进出口有限公司、中国图书进出口上海公司和北京中科进出口有限责任公司五家图书供货商的大型综合性书展。同时还邀请到了知名国际出版社进行学术交流,包括培生教育集团、牛津大学出版社、剑桥大学出版社、约翰·威利、泰勒-弗朗西斯出版集团 、英国麦克米伦出版公司、世哲出版公司 、圣智学习出版公司 、麦格劳-希尔公司 。鉴于西浦国际化的教学和科研特点,本次书展图书均为外文原版学术书籍,内容紧扣我校所开设的专业课程,涵盖电气与电子工程、会计、化学、土木工程、城市规划、工业设计、生物、计算机科学与技术、建筑、经济学、传播学、广播电视学、语言学等学科领域。
It is a large-scale comprehensive book fair integrating five book vendors, namely China National Publications Imp & Exp (Group) Corporation, China Sci-Tech Information Imp & Exp Corporation, China Educational Publications Imp & Exp Corporation Ltd., China National Publications Import & Export Corporation Shanghai Branch and Beijing Zhongke Imp & Exp Company. Meanwhile, famous international presses were invited for academic exchanges, which includes Pearson, Oxford University Press, Cambridge University Press, John Wiley & Sons, Taylor & Francis Group, Macmillan Publishers Limited, SAGE Publications, CENGAGE Learning and McGraw-Hill Companies. In light of the University international teaching and research characteristics, the books on the fair are all original academic books in foreign languages, which closely follow the subjects in our school, such as Electrical and Electronic Engineering, Accounting, Chemistry,  Civil Engineering, Urban Planning and Design, Biology, Computer Science and Technology, Architecture, Economics, Media Communication, Film and TV Arts,  Language etc.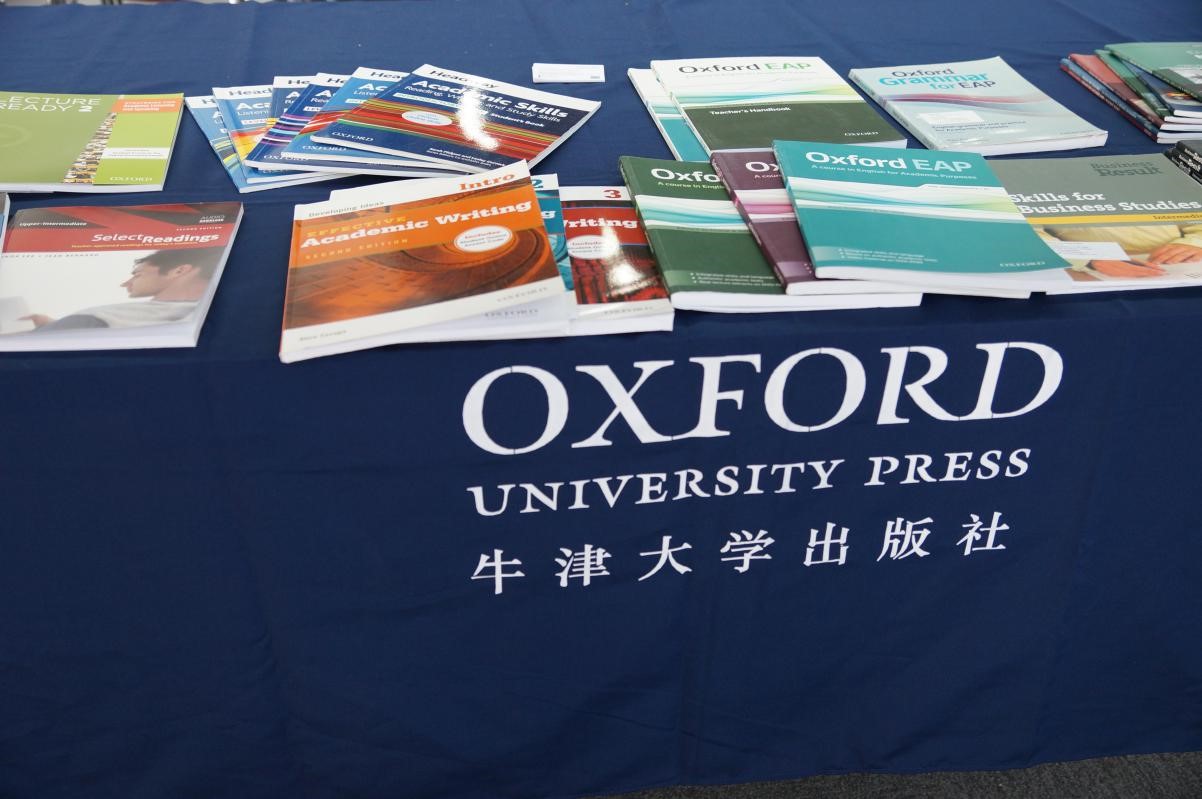 经过图书馆员一个多月的前期筹备,在学校领导和各个部门大力支持下,书展活动进展十分顺利,师生反响也很热烈。本次书展上共有百余位师生参与荐购,留书总量多达上千册。馆员们目前也在忙碌于处理书展留书,预计11月下旬所有荐购图书将会全部上架。参与荐购的师生还将收到一对一的图书荐购反馈,图书借阅信息也会一并发送至相应的个人邮箱。
With the librarian's preparation for more than a month as well as the supports of university leaders and various departments, the book fair went smoothly and the faculties and students responded well. There were over one hundred faculties and students involved in book recommendation, and more than one thousand books were recommended on the fair. Librarians are currently busy handling on book fair recommendations, all of which are expected to be on shelf in late November. The faculties and students who participated in the book recommendation will receive the one-on-one book recommendation feedback, and the book lending information will also be sent to the corresponding personal email.
活动现场,为大家提供了免费的咖啡和茶水以及书展咨询服务,这次以"Be Smart, Be Sure"为主题的2018秋季书展活动在愉悦的气氛中圆满落幕!
At the site of event, coffee and tea were provided for free as well as book fair consultation services. The 2018 Autumn Book Fair themed "Be Smart, Be Sure" came to a successful end in pleasant atmosphere.