From Zero to AI Expert—Adobe illustrator (AI) Course Review: Basic Vector Drawing
An "Adobe Illustrator (AI)" Basic Vector Drawing Course was held by the XJTLU Library from 19th March to 20th March 2019. The course was conducted in computer room 455. The two-day course started with a preliminary class that introduces all the tools in the program. On the second day, a basic AI class was held where basic vector drawing was taught. This time the class was conducted by Xu Yuanyuan, a Year 2 XJTLU student. She has a lot of experience on designing vector graphics; the skillful demonstration and her talkative personality has won the hearts of the participants.
In a classroom full of AI beginners, Xu Yuanyuan explained the differences between Adobe Illustrator, Photoshop and InDesign. Then, she explained in detail the functions of each tools (e.g. mobile tools, selection tools, color tool etc.) and options on the menu bar.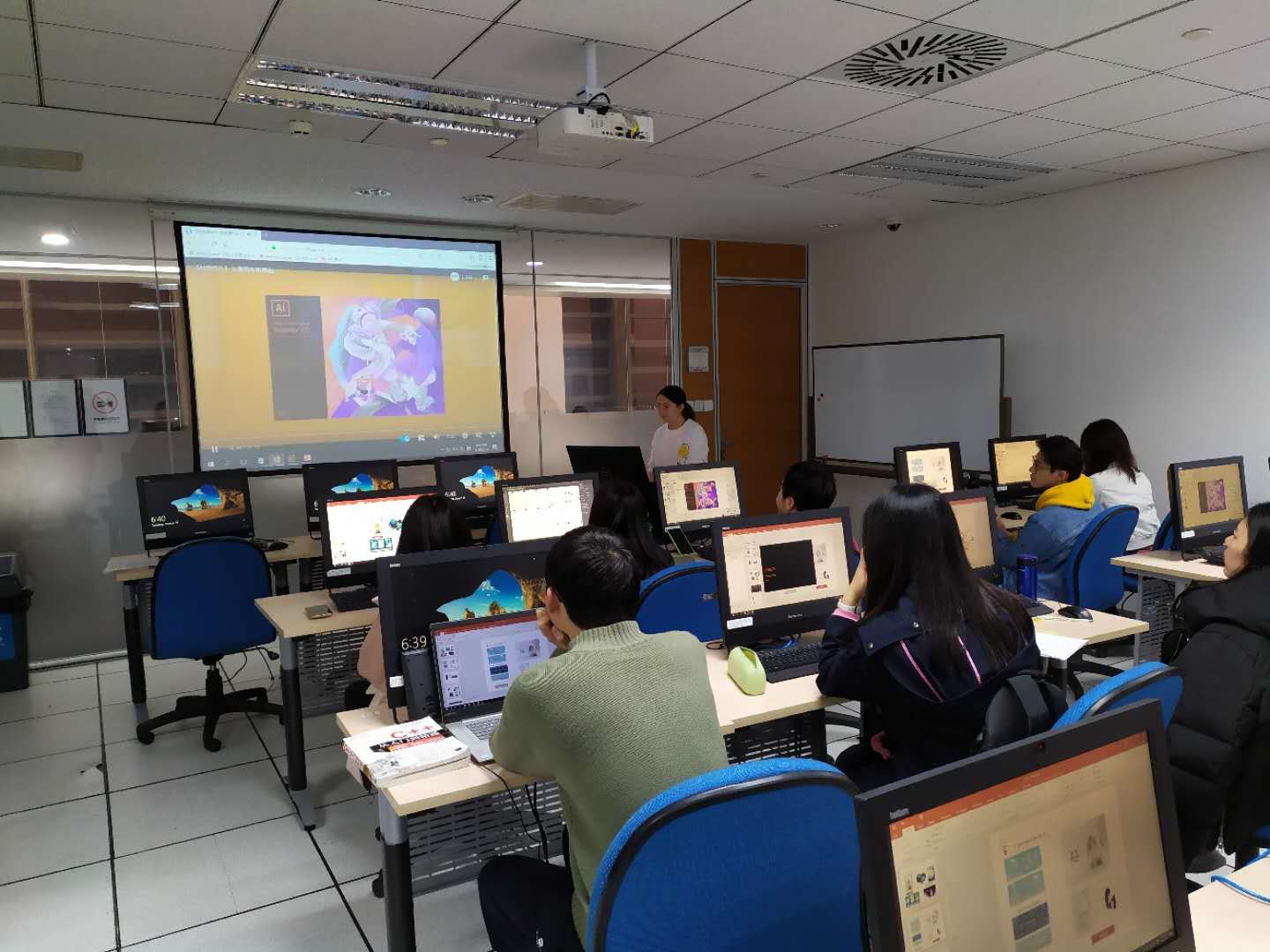 After explaining the basic operation of the program, Xu Yuanyuan also shared some keyboard shortcuts which could be helpful for beginners to draw graphics easily.
"Practice is better than theory" said Xu Yuanyuan to the beginners after showing them some basic knowledge of the AI program. She also mentioned that it is important to be familiar with the program through self-practice. Therefore, in the second half of the course, she demonstrated how to draw a simple vector. The participants carefully followed her instructions, and when participants encountered a problem, she was there to help. This way, participants can independently design their own graphics.