2019 Library Reading Month
In Commemorating the World Book Day of 23rd April, XJTLU library held the "2019 XJTLU Library Reading Month". The theme of this year's reading month is "Love Reading, Love Life". There are three parts in the reading months, including online events, offline events and training courses.
A wide variety of activities has attracted many readers to participate. One of the online activities was carried out in WeChat, where the libraries recommend a book each week and readers are welcome to release their comments. Offline activities include Poster Display which involves introducing the origin and development of World Book and Copyright Day, as well as the DIY Bookmarks. The training classrooms have always being packed with training courses in assisting readers to improve their personal skills.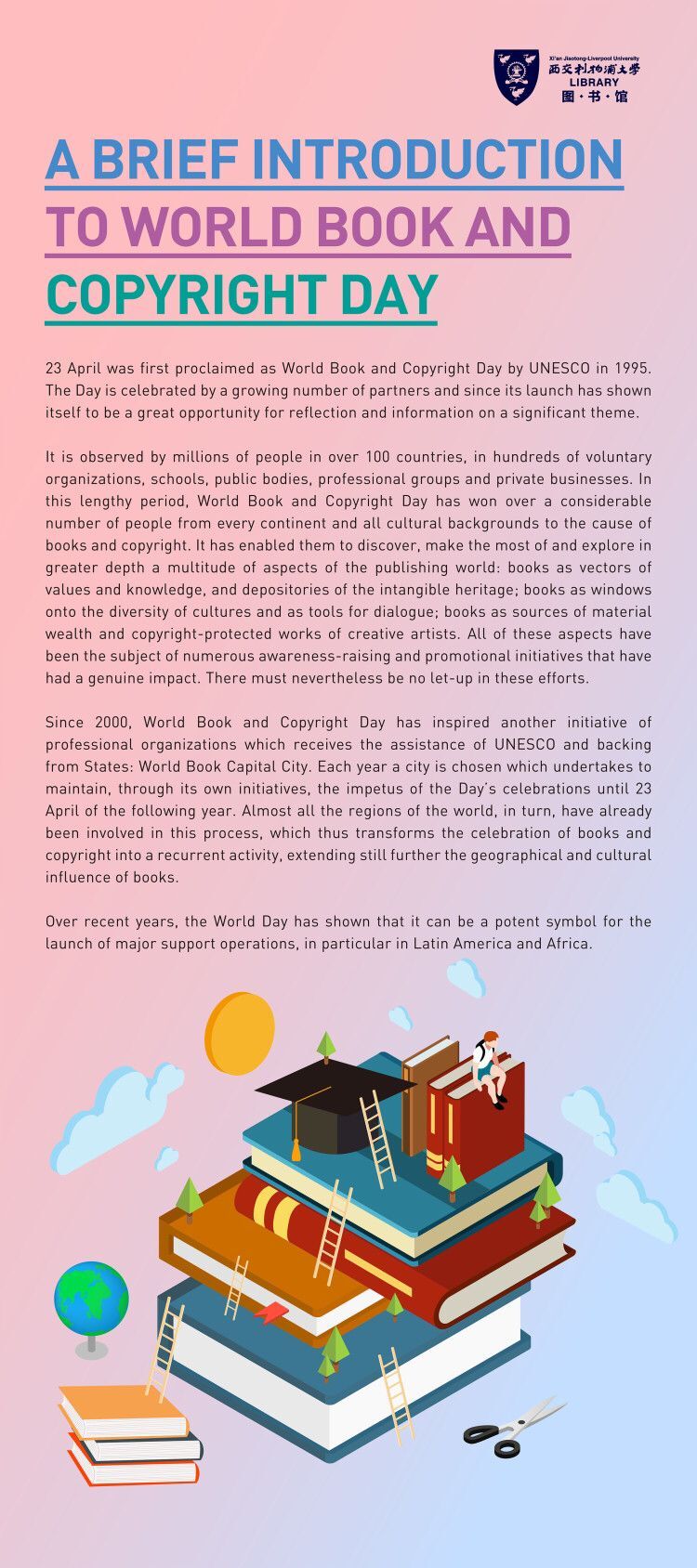 The library hopes that this month's reading activities can provide participants with joy in reading and beauty of life, as well as with lessons to improve their knowledge and skills.
XJTLU bookshop also held a student activity "Readathon, make it happen" to celebrate world reading day. It requires participators to borrow the book from XJTLU Bookshop or take your own book to clock in for 21 successive days. This activity had finished by the end of April, 2019. Priority will be given to the period of clocking in. Priority will be given to the total reading time if clocking in period is same. Prize and certificate will be awarded to excellent activity participators in May. This activity will help to create campus reading environment and enhance bookshop's impact on reading promotion.