江山多娇,人生芳华——第25期西浦真人图书馆活动回顾 What a great world and how beautiful life is - Review of the 25th Living Library
5月8日,西交利物浦大学第25届"Living Library"真人图书馆活动在西浦中心楼一楼的博物馆成功举办。傍晚六点活动正式拉开序幕,而活动开始之前大家便已早早来到场馆,盘坐在大屏幕前,等侯主持人、嘉宾的上台分享。
On May 8th, the 25th Living Library of XJTLU was successfully held at XJTLU museum on the 1th floor of Centre Building. The activity officially began at 6 PM. But before it started, everybody had arrived and sat in front of the big screen waiting for the hosts and guests to start the event.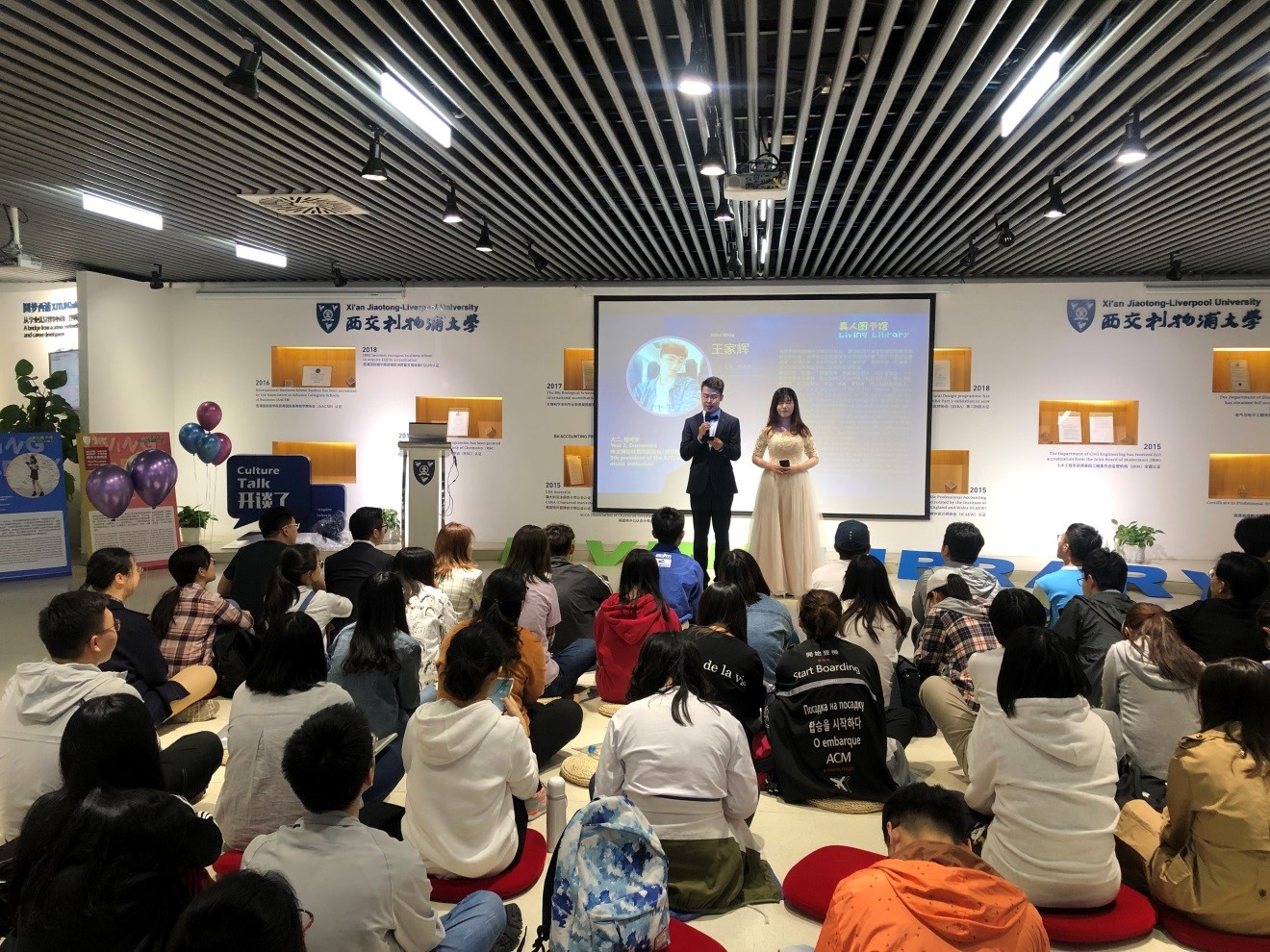 本次活动由8位来自不同领域的优秀人士作为主要分享嘉宾:云游34国的旅行从业者邵晨带我们领略了异国风情;截拳道黑带的大四学生赵泽亮传授了习武秘籍;敢想能做的大四学生陈芊杉带来了科技创新的创意经验;脑洞无限的哈佛新生薛豪分析了社交联系的创建流程;统一科学与艺术的博士马子颂分享了自己对知识边界的无限拓展;拼搏进取的"地才"包敬轩传递了自律踏实的苦行僧精神;年龄最小的百度实习生卓莺飞讲述了丰富多彩的实践道路;逻辑缜密的辩论怪才王家辉分享了辩论之路的奇思妙想......
The activity was attended by 8 outstanding guests from different fields. Chen Shao, a travel practitioner who traveled in 34 different countries, took us to appreciate local customs; Zeliang Zhao, a senior in the black belt of Jeet Kune Do, taught us the secrets of martial arts; Qianshan Chen, a "thinking maker" that brought his creative experience in technology innovation; Hao Xue, an imaginative Harvard freshman that analyzed the process of creating social network; PhD Zisong Ma who unifies science and art together shared his boundless expansion of knowledge; Jingxuan Bao, a diligent genius, delivered the significance of self-disciplined and modesty; Yingfei Zhuo, the youngest Baidu intern, told colorful stories about her internship; logical debate talent Jiahui Wang,  shared the essence of debate.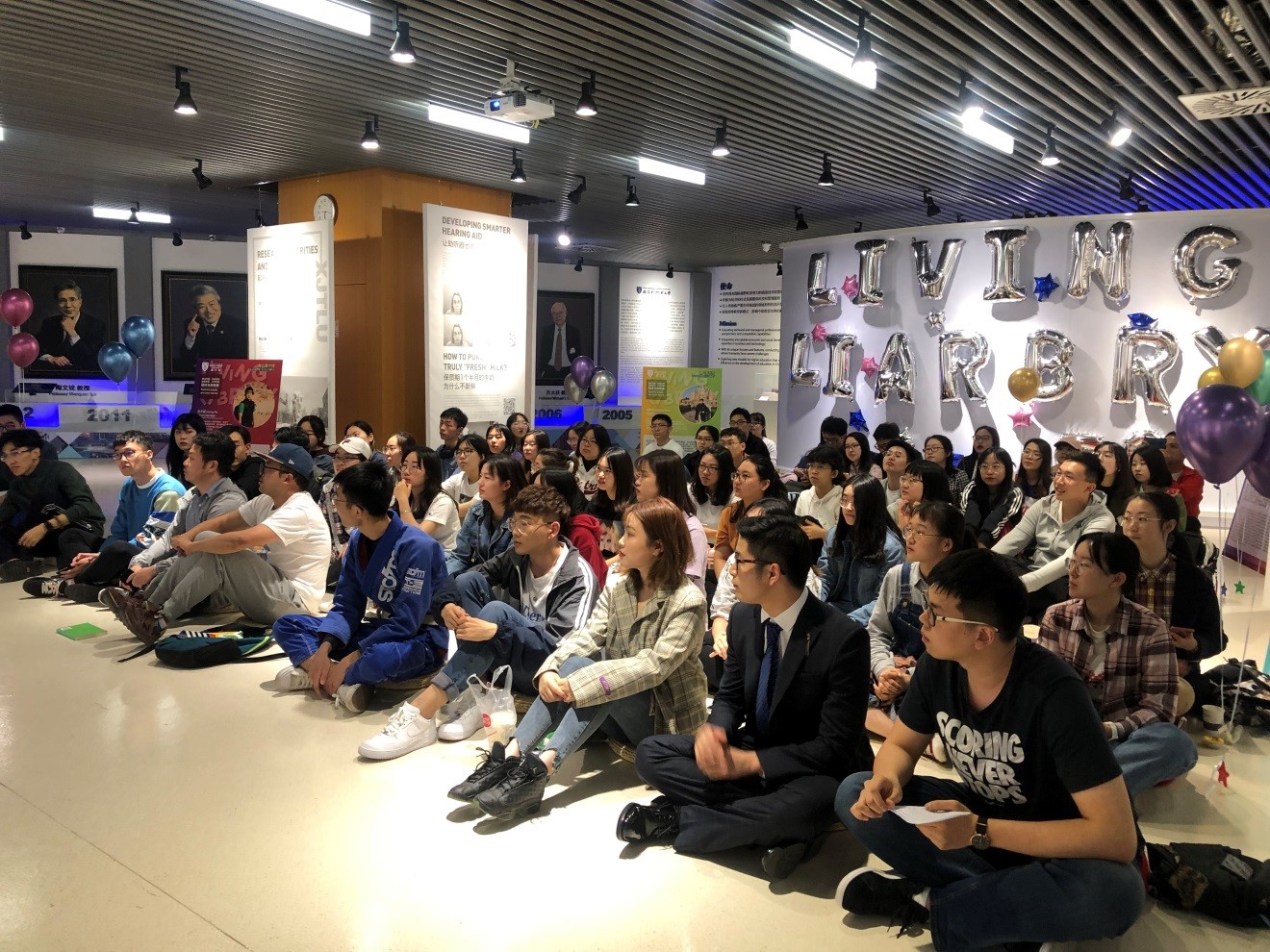 台上的分享活动结束之后,读者和嘉宾在场下自动分成了若干讨论小组,大家一起交流并互相学习,小小的空间里充斥了大家的欢声笑语。每位嘉宾的身上都闪耀着光芒,参与其中的读者也都一致好评并表示受益匪浅。
After the introduction of these 8 living books, readers and guests were divided into several discussion groups to discuss and share their experiences and opinions. The small space was full of everyone's laughter and chatter. All the participants and guests were gleaming with happiness and inspiration, and everyone really enjoyed the event and gave a good feedback.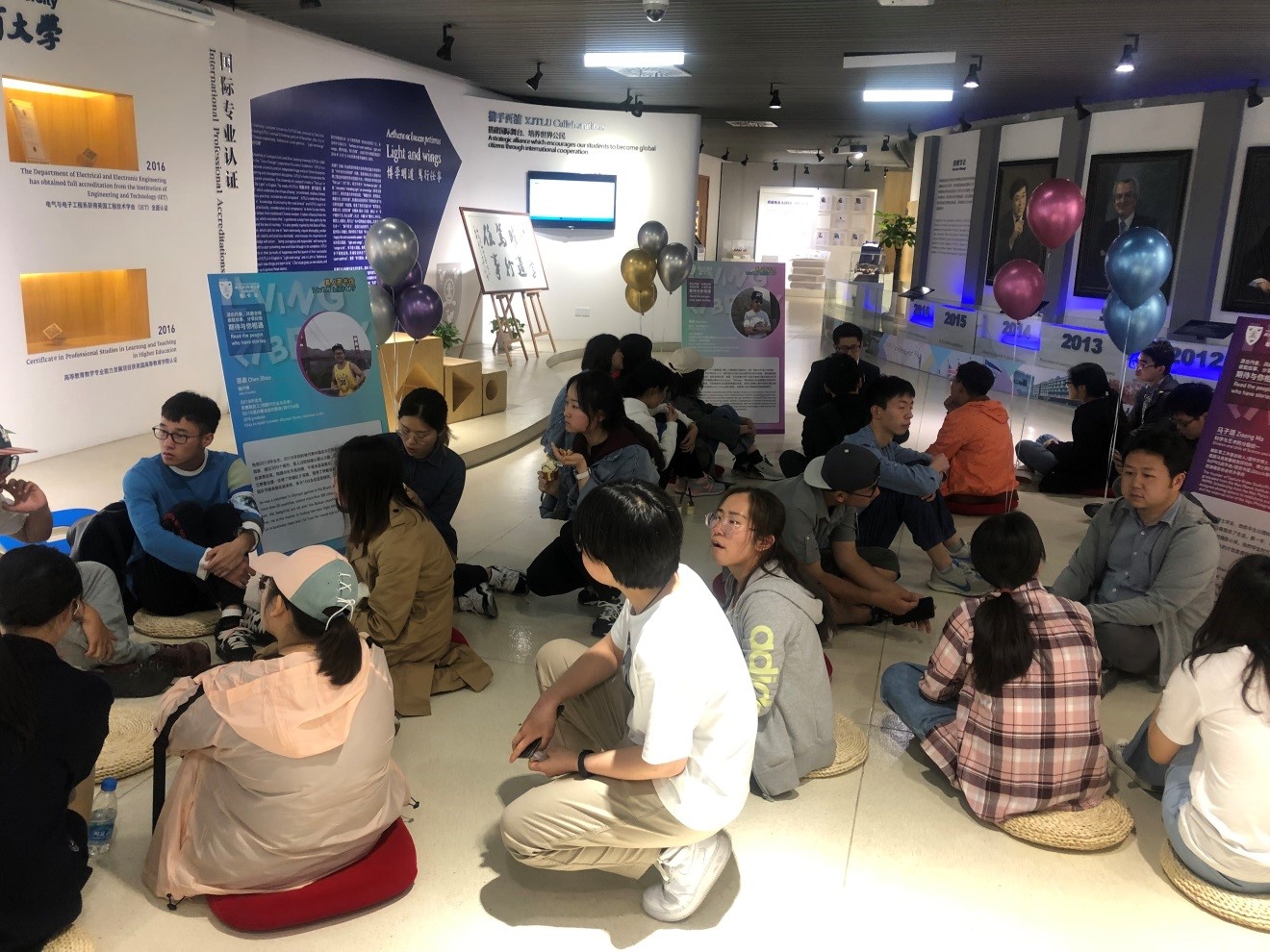 歌德曾经说过"读一本好书,就像和许多高尚的人谈话"。同样,和这么多高尚并饱腹才华的人谈话,也胜似读下了万卷好书。相信这次"真人图书馆"的分享活动,会成为我们人生中令人难以忘怀的一课。在今后的人生道路上,这次的交流会像海上迷航中的灯塔,指引我们顺着光来时的方向,到达更遥远的彼岸。
Goethe once said: "Reading a good book is like talking to many noble people". Similarly, talking to these noble and talented people is like reading thousands of wonderful books. I believe this sharing activity will be an unforgettable memory in everyone's life. In the future, on the road of life, this experience will be like a lighthouse in the sea, guiding us to follow the direction of light to reach a distant shore.